About Us
Lonnie Soury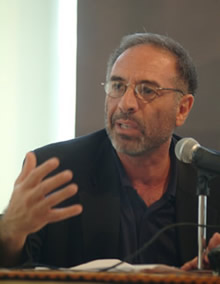 Lonnie Soury is President of Soury Communications, Inc., a full service communications company specializing in public relations, public policy, government affairs, media and crisis communication, advertising, marketing and special events.
Mr. Soury has thirty years experience in the communications field, having managed some of the industry's largest and most prominent businesses.
Mr. Soury is an expert in media relations and public policy. He has handled public relations for General Motors Company, the JRR Tolkien and Bob Marley estates, Calvin Klein Cosmetics, the government of the US Virgin Islands, JVC Electronics, SPIN Magazine. He worked with actors Christopher Reeve and Dudley Moore in managing the public issues surrounding their respective personal struggles. Soury led the public campaign to free Marty Tankleff and Damien Echols of the West Memphis 3 in their wrongful conviction cases. He has also represented Ticketmaster, the Mohegan Sun Casino, Grammy Awards, AETNA Health, Warner Music Group, and Sun International Hotels .
Mr. Soury was a public affairs director in government where he served in three mayoral administrations. He managed the public policy strategies for some of the most sensitive and important issues in government, from land use and planning to race and ethnic relations.
Lonnie Soury is a Magna Cum Laude graduate of SUNY at Buffalo. He received his MSW in Community and Social Planning.
Mr. Soury has taught CLE courses for Lawline.com. For further information, click here.  He also recently participated in a presentation at Brandeis University with West Memphis 3's  Damien Echols.
---
Marlene Dann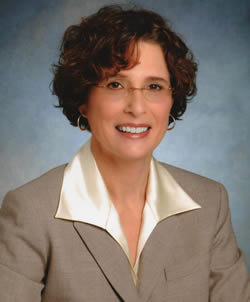 Marlene Dann is an award-winning television executive with extensive experience in news and entertainment programming. She is currently the President of DannMedia, www.dannmedia.com, a company that specializes in executive coaching, media training for on-air talent, spokespeople, experts, and anyone who has a story to tell.
As Executive Vice President of Court TV, now truTV, she oversaw all content, production, talent and branding for daytime programming. She created several daytime talk series with high profile hosts such as Nancy Grace, Star Jones and Ashleigh Banfield. She also hired and developed numerous correspondents and anchors, many of whom now regularly appear on major outlets, including NBC's Savannah Guthrie. Under her watch, Court TV became the leading destination for legal news. Trial coverage on high profile cases attracted large audiences and garnered some of the highest ratings in the network's daytime history. Marlene was one of the company's key executives for over a decade and won various awards for her work at Court TV, including being  voted one of the top fifty women in cable television.
At CNBC, as an Executive Producer, she launched several talk programs including a prime time series hosted by Tim Russert, Al Roker, and Mary Matalin. She developed and produced the critically acclaimed, Charles Grodin Show. Prior to her work at CNBC, Marlene produced documentaries on immigration and domestic violence and was a reporter for Fortune Magazine.
Marlene earned a Bachelor of Arts Degree from the New School For Social Research. She successfully completed the Harvard Law School Program for Negotiation. She is on the Board of Advisors for the Urban Assembly School for Criminal Justice, a school for underserved girls in Brooklyn.
---
Bob Davis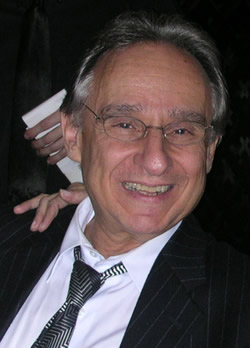 Over the course of his career, Bob Davis has been a broadcast and cable TV producer and executive, a corporate communications and public relations executive, and an independent television writer/producer/executive producer. Among his many credits, Mr. Davis was the creator of more than 90 weekly hours of original programming for the launch of the cable network CNBC, creator of the original syndicated Asia Business News, one of the two creators of the Live at Five News program for WNBC-TV, New York and one of the developers of the Disney syndicated Today's Business program.
Mr. Davis is currently a principal in the communications and marketing firm Soury Communications, and the communications and TV production company Immediate Media, Inc. in New York City. Immediately prior to that he was a partner in charge of communications, public relations and marketing for the New York-based media private equity firm, InterMedia Partners. Working directly with Managing Partner, Leo Hindery, Mr. Davis drafted, edited and placed OpEds on environmental, economic, trade and media issues.
Mr. Davis was Executive Vice President, Communications of the YES Network, (TV home of the NY Yankees,) responsible for public relations, advertising, marketing and lobbying (in Albany and Trenton) immediately prior to joining InterMedia Partners. Before joining YES, Mr. Davis was Senior Vice President of Rubenstein Associates where he represented a variety of public affairs, public relations and crisis management clients. Prior to that, Mr. Davis was a partner in The Riverside Group, advising cable TV start-ups and local TV news operations, media coaching and writing and producing TV programs. Clients included The Pet Network and the Corporation for Entertainment and Learning (CEL), where he wrote and produced half-hour programs using the existing CEL news archive.
Before starting The Riverside Group, Mr. Davis was VP and Executive Producer of CNBC, where from its inception he was responsible for the conception, development, production, staffing and budgeting of all programming. From 1980-1984, Mr. Davis was Assistant News Director and then News Director of WNBC-TV, New York and prior to that Mr. Davis was Executive Producer of New York's WABC-TV News, Documentary Producer, Writer and Editor.
Mr. Davis is a graduate of Hunter College in New York City and is married to a television writer/producer.