Marty Tankleff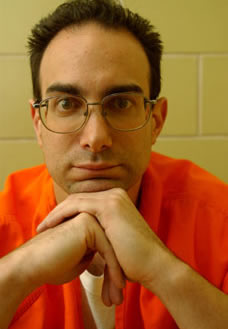 Marty Tankleff had just turned 17 when he was arrested for killing his parents, Seymour and Arlene Tankleff, in their home on Long Island, New York. Based on a dubious, unsigned "confession" extracted from him following hours of interrogation by a detective with a questionable background, Marty was convicted and sentenced to 50 years to life, and served 18 years in maximum security prisons for a crime he did not commit.
The obvious suspect in the case, Marty's father's business partner, was never investigated by police, despite the fact that he owed Seymour Tankleff half a million dollars and, as Seymour lay unconscious in the hospital before dying, faked his own death, changed his appearance and fled to California.
In 2003, a private investigator, Jay Salpeter, tracked down blockbuster new evidence in Marty's case: the getaway driver for the actual murderers. But the Suffolk County District Attorney, who had personal ties to key players in the Tankleff case — including the detective who took Marty's "confession" — refused to investigate the new evidence and aggressively opposed a new hearing for Marty. Legal and investigative efforts would not be enough to get Marty a new hearing. Public pressure needed to be applied through a campaign that reached the a variety of public audiences. The team at Soury Communications led a 5 year public campaign to free Marty. An advance was given to the New York Times, which ran an article the morning of a press conference announcing the new evidence. The press conference was well attended by TV news organizations. The initial burst of media led to a full hour on "CBS 48 Hours. CBS produced five full shows on the Tankleff case, and was joined by every major local and national news outlet, from the Wall Street Journal to CNN.
With strategic partner Content Squad, Soury produced a website — www.MartyTankleff.org — and a linked online forum, the definitive Tankleff sites visited regularly by journalists, Tankleff supporters, and the legal community in 5 continents.
The campaign to free Marty succeeded, and he was released from prison in December 2007.